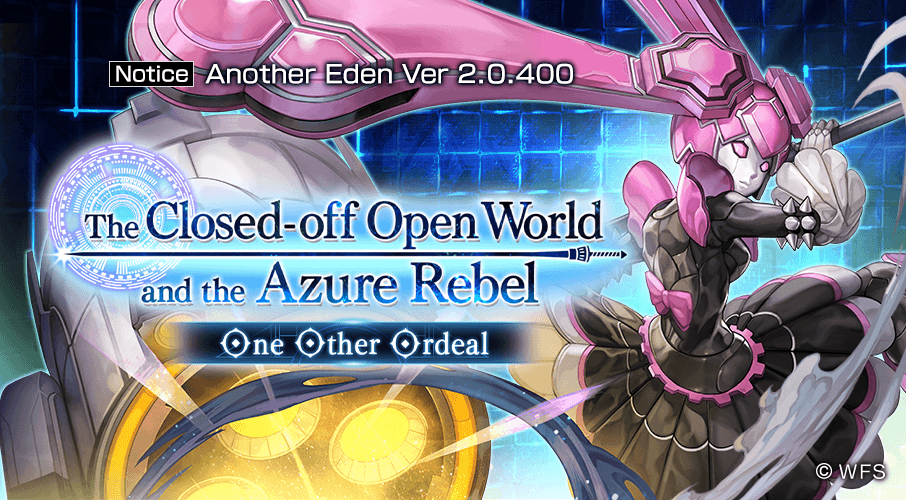 OVERVIEW:
Date released: January 21, 2020 at 3:00 AM UTC
Requirements:
– App version must be at least Ver 2.0.400.
– Requirement to play this episode:
— The Closed-off Open World and the Azure Rebel must be cleared.

WHAT'S NEW:
– NEW EPISODE: The Closed-off Open World and the Azure Rebel: One Other Ordeal
– UPDATED: Riica

– NEW: Lovely


– FREE: Chronos Stone x1000 from Lynx delivery service – Anniversary Gift
DETAILS:
The episode has a very high level of difficulty. "Continue" can not be selected in battles. However there is no time limit to finish this episode.

Also make sure you login between January 21, 2020 15:00 (UTC) to February 29, 2020 14:59 (UTC) at least once to claim the anniversary gift which is 1,000 FREE Chronos Stone from Lynx delivery service.
WARNING:
Starting from the next update, supported devices will be changed to "devices with iOS 10.0 or higher installed."
Because there is the possibility that devices with iOS version lower than 10.0 will be unable to play the game, we ask that all users with these devices to update their iOS versions.
*Please direct all questions about the iOS update to the relevant device provider or Apple Inc.
*Currently, no changes to Android devices are scheduled.