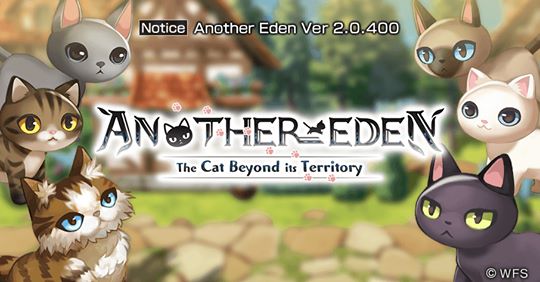 OVERVIEW:
Date released: January 10, 2020 at 3:00 AM UTC
Requirements:
– App version must be at least Ver 2.0.400.
– Requirement: Chapter 12 of the Main Story must be cleared.

WHAT'S NEW:
– NEW FEATURE: The Cat Beyond its Territory
– NEW FEATURE: Cat-alogue: Cats Cats and more Cats!!
– NEW: Philo

DETAILS:
In this update, you can finally play as Varuo to meet other cats, collect their paw prints, get new equipments for Varuo and unlock new places and many more.
The links below might be helpful
Cats list in the world
New Hidden Superboss: Rotte Rivel
Also for more details, check out the following official trailer: